Book an Intro Talk Now
Attend a free introductory talk and learn everything you need to know about the TM® technique and its many benefits. Introductory Talks and Personal Instruction Courses starting December of 2015.To register click on the Details button below.
For more information call one of our teachers directly at 011+501.627.3144 contact us via our Contact Us page.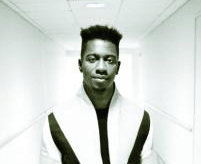 Tosin Abasi, founder and headman of the band Animals As Leaders
- has a specific routine for gaining his daily balance – doing yoga and practicing the Transcendental Meditation technique.
"I think both those things help to center you,"
"So when you're thinking about creativity, it comes from a source – an inner source. When you're meditating, you're bringing your consciousness to that centered source of creativity and intelligence. In my opinion, it's the best way to tap into creativity."